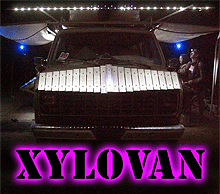 When XyloVan was down and needed help, buy more about these people joined our Indiegogo campaign and stood by us, sale giving us the funding we needed to keep rolling the music out to everyone.
Adam Gertsacov
Alan Hagman
Anne Aaronson
Amy Russell & Miles Coolidge
Andie Villafane
Anthony C. Maiuri
Antonio Tambunan
Arden Ash
Beth E. Rabin
Bill Braasch
Bill Gilman
Bjørt Debess Johannesen
Black Rock Observatory
Brian Zerega & Cori Escalante
Bryan Davidson & Stacy Barnes
Byung Kim
Catherine Geanuracos
Charles & Susan White
Christine Brooks
Christine "Crunchy" Nash
Christopher Filkins
Claire Kohler
Cori Glazer
Dan Krauss
Dara McGarry
Darin Basile
David "Widget" Wedeen
David Hoffman
Dawn Grey
Derek Wingfield
Don Riggs
Dore J Nathan
Douglas Green
Elliot Asher
Elizabeth Boucher
Elma Mayer
Frank Zgonc
Fredrik Nelson
Gerard DiNardi
Glenn Easley
Grant Nestor
Gregory S Cohn
Heathervescent
Hunter Ackerman
Janet Thomas
Janine Warner
Jason Adair
Jessica Cail
Jnaneshwar Das
John Amussen
Jorge Mauricio Rivas
Jory Felice
JosephW Reed
Josh "Curious Josh" Reiss
Kevin Merritt
Kim Jones
Kit Reed
Krista Andersen
Kryslin Starr-Weston
Laura Fisher
Lee Chubb
Lee Vodra
Lee Watters
Lindsay VanVoorhis
Lisa Palmer
Lisa Ramsay-Crow
Liz Golan
Lux Sternstein
Madeleine Ronk
Mandy "Switch" Lewis
Margaret Kranyak
Marie Asinovski
Mark Dill
Martin Diekhoff
Matisse Enzer
Matthew Frederick Reyes
Michael Lanni
Michael S Royce
Milosz Karubin
Monique DeAnda
Nancy Chene
Nick Bower
Peter Bedard
Philip Pfeifer
Philippe Habib
Rhyli Esser
Richard Tolley
Robert Chapin
Robert T Shapiro
Russell Bierle
Sam Hiatt
Sandra Vasquez
Scott Ashkenaz
Scott Kelley
Sheri Cohen
Susan V Cleveland
Swig Miller
Talavera
Ted Timmons
Ted Timmons
Tina Merrie
Tom Berman
Tristan Retzlaff
Yael Swerdlow
Thank you for helping us bring the world of XyloVan to the world. We really love you all:
You can join our Indiegogo campaign too!