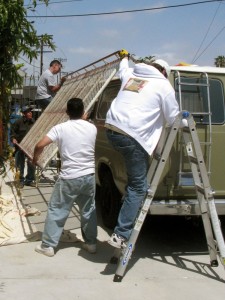 There's no trick to mounting a 400-pound-plus tube-steel roof rack atop a Ford Club Wagon XLT.
All it involves is a burly buddy, visit two day-laborers picked up from Home Depot, about it and a whole lot of swearing, check shouting and straining.

Really, it's as easy as …
Two …
A little ajusting and finagling with the nuts and bolts …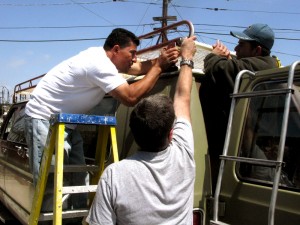 … and XyloVan now has a second story. We'll top it with beach chairs, seatbelts and drink holders – perfect for cruising the playa at 5mph and watching the passing stream of humanity – masters of all we survey.