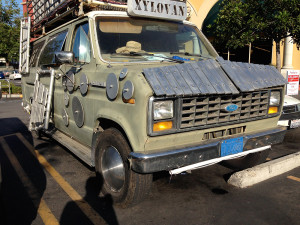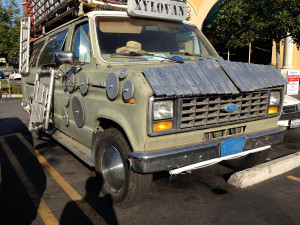 I'm writing this months later.
The dust has settled. XyloVan and crew have made a truly epic appearance at Burning Man in late August. And we have survived.
It's only now – after taking time to unpack, clean up, de-stress, re-enter the default world and process all the wild stuff that we experienced – that I have the strength to share the nasty, hair-raising saga of our stagger-step journey from Los Angeles to the playa.
Friends of XyloVan may remember the 2013 breakdown that led to this year's Indiegogo fundraiser and our amazing resurrection and team-powered facelift.
But most of you missed out on the panic, noise, danger and gnarliness that ensued. Here, at last, are all the gory details … Continue reading