The folks at Industrial Metal Supply turn out huge orders of 3-by-half-inch-by-12-foot aluminum bar stock cut to measure for big industrial clients – then they sell the short ends and leftovers in 3- and 6-foot lengths at just $2.89 a pound. That – along with dismantled tube-aluminum equipment racks covered with stickers – is what makes up XyloVan's bones.
But that crap's unattractive, this site so my good friend Dave and I spent a good chunk of Saturday afternoon sandblasting the paint, stickers and grime off of the keyboards – remnants of the fact that the instruments are themselves largely made from recycled metal remnants. Or not sandblasting, rather, industrial-sodablasting …
This stuff sells for $1 a pound at a bunch of extremely obscure abrasives-supply wholesalers, and unlike heavily-abrasive blasting sand, it turns out to be the perfect medium for scraping crap off of aluminum without ruining it.
Also unlike sand, it is essentially nontoxic and coincidentally enough, similar in chemical composition to playa dust – it's an alkaline, and the little particles basically explode into powder when you use a sandblaster to shoot it at its target.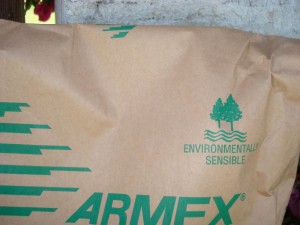 It strips off IMS' blue "discount" paint like Fox News removing context from a liberal quote …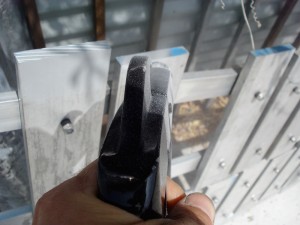 And chews right through stickers and the adhesive they love …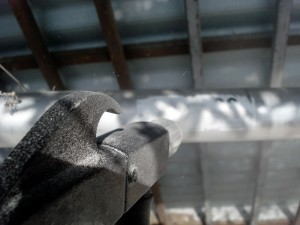 … leaving nothing but a nice, buff finish.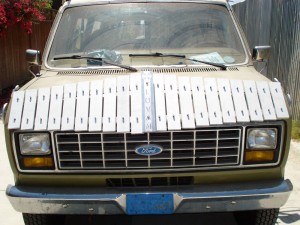 Of course, this will necessitate giving everything a vigorous polishing … just as soon as the van comes back from the shop. About which, more in a minute.